Share this with family and friends
We're approaching the most terrifying holiday of the year: Halloween! And all us girls love to stand out with our costumes. Store-bought costumes and Halloween masks go together, but if you don't like being basic, you can do your own makeup to have a truly original and amazing Halloween look.

If you want to give people the creeps or simply wow your friends at a party, here are some impressive ideas to inspire your makeup for Halloween.

All Smiles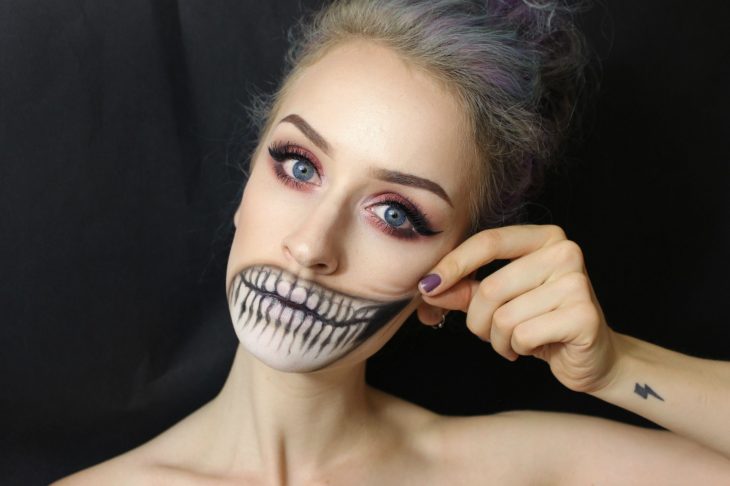 If you love makeup and hate cheesy costumes, the skeleton smile is perfect for you! Wear your normal clothes and still be the scariest one at the party. Do a simple eye with black winged liner to complement your skeletal pearly whites. The key to this look is the division between the sets of teeth. Make sure you add some black on the bottom of your upper lip and the top of your lower lip and out to your cheeks to create some negative space.